HGH, human growth hormone, is able to reverse muscle loss, help a man feel and look younger, but can it help with increase your penis size?
HGH penile growth is something that many men never make the connection between but is a frequent we see on the site.
Why?
Because men are focusing on other direct methods of penile enhancement, namely penis stretchers, extenders, jelqing and pills to grow their penis.
Yet, studies have shown that adding natural HGH releasers into the mix has been shown to propel penile growth even further.
Men start to lose their natural HGH levels in the bloodstream when they reach the age of 25. When this happens,  a man's penis starts losing its ability to grow. There isn't enough hormone left to support the natural growth process.  That answers another common question we are asked – when does my penis stop growing?
A lot of men will have already reached their peak penis size at this age anyway.
What science knows for a fact is that a lack of HGH can have a negative impact on penile function and size.
HGH will impact a man's:
Hormonal levels
Metabolism
Negative effects start to follow. A change in hormone levels can cause a man to suffer from imbalances, leading to erectile dysfunction and difficulty "getting it up."   The most common complaint is that they have trouble keeping their full erection size for the duration of their sexual encounters.   Can HGH reverse these problems?  While there are no exact penis growth hormones, a lot of research has been done to investigate how HGH relates to your dick size.
Studies Linking HGH to Penile Erection, Testicular Size and Penile Size
Human growth hormone is starting to be studied in-depth for everything from its anti-aging properties to helping men raise their testosterone levels. But we're now finding studies looking at penis erection, length and testicular size in relation to HGH use.
What are these studies finding?
2000 Study from Hannover Medical School
Hannover's Medical School conducted a study in 2000 that looked at the treatment of penile erection issues with human growth hormone. The study looked at the vitro effects of HGH on tissue tension and levels of cyclic nucleotide levels in the corpus cavernosum.
HGH was shown, when levels were greater than 90%, to possibly induce penile erection. Why?
The presence of HGH was shown to force cGMP stimulation in the human corpus cavernosum smooth muscle, or the penile muscle.
So, we can theorize from this study, that a lack of HGH will make it difficult for a man to maintain and get an erection.
You'll also want to note that a lack of blood filling the penile tissue leads to difficulty getting an erection. Blood needs to properly fill the penis to achieve proper penile growth and erection stiffness.
HGH supplementation, at the very least, will help with HGH penis growth because it allows for the penile tissues to fully expand with blood.
1983 Study on HGH in Relation to Penile and Testicular Size
If you dig deep into the archives, you'll find a 1983 study that shows researchers were very interested in HGH's role in penile and testicular size. The study was done on boys that had HGH deficiencies.
What we know is that older men, those as young as 25, will start to lose some of their body's HGH levels.
This study looked at HGH deficiency, which all men will suffer from as they age. The study took 20 boys suffering from HGH deficiency and found that 13 – 15 of the boys had a penis size that was smaller than 3, or the average.
All of the boys were put on a program that involved only HGH supplementation. There were no penile exercises or extenders added into the program. The results found that all but two of the boys had a positive increase in penile size.
Three boys that were characterized as having very small penises experienced growth up to a normal penis size.
Testicular size growth was also experienced.
What the study found was that HGH deficiency didn't allow for penile growth to reach its maximum potential. Testicular size was also linked to decreases when HGH levels were at subnormal levels.
Improvement was seen when HGH treatment was given.
So, we are seeing that HGH can be attributed to penis size not reaching its full potential when levels are low. Men that have an issue with their penis size or want to achieve growth will need to have adequate HGH levels for positive growth and even penile function. A lack of HGH is also linked to having a lack of sexual desire – not a good thing.
How to Boost Penis Growth With HGH Supplements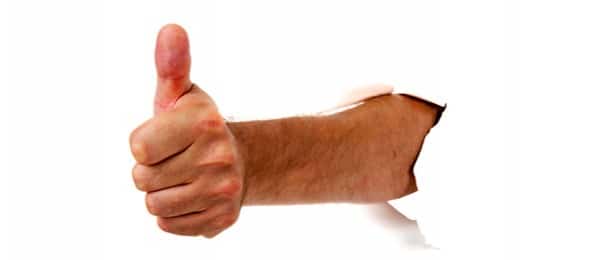 If you want to achieve corpus cavernosum enlargement, the best HGH male enhancement pills will help. Why? The presence of HGH can help you achieve maximum length levels (and growth response from your PE training) for anyone that is deficient in the hormone.
When you treat with HGH, you'll be able to enhance your:
Body's ability to repair muscle fibers
Body's ability to support muscle fiber growth
While we don't think that using HGH alone will permanently increase your penile size- at the very least, HGH can be used in combination with other penile methods of enhancement to improve your results.
Seeing how HGH helps the muscle and tissue fibers repair and grow, it makes sense that combining the treatment with other forms of penile enhancement will boost results.
Almost all other forms of enhancement involve stretching the penis, causing the muscle and tissue fibers to wear and repair.
Growth is achieved during the repairing process. HGH promotes this repairing process, helping people to achieve results faster.
If you have an human growth hormone deficiency, then you will clearly see the most HGH penis growth,  even without the need for further methods or techniques, due to a lack of HGH not allowing the penis to fully grow. This means that if you're deficient in HGH, you'll be able to realize natural penile growth without the need for an extender, pump, stretches or other methods of enhancement.
Micro tears in the fibers heal better with the presence of HGH, allowing for faster results in everything from penis enhancement to muscle mass gains.
Experts also suggest that a man over 30 will have difficulty achieving fast penile growth without the use of an HGH supplement. You'll still achieve results without HGH, but the time it takes to achieve your desired results will take longer.
Jelqing, extending, pumps – it all takes longer without HGH.
When you take HGH penis growth supplements, you'll be increasing your body's natural HGH levels by as much as 25%. Some supplements claim to increase your HGH levels even further, and these supplements, called HGH releasers, are different than injections.
What I like about HGH releasers is that they contain precursors.
Precursors are the building blocks of HGH, so they promote the body's natural ability to increase HGH. Think of this as tricking the body to create HGH so that you don't suffer from side effects or other issues associated with other HGH treatments.
HGH Results are Best With Long-term Consistent Use
Tangible results are never seen overnight. You need to encourage your body to create HGH, and this is a long-term process. You're relying on your body to create more HGH in the most natural way possible.
It will take a few months for the results to really start showing.
A lot of people have stated that it takes up to 4 – 6 months to really start seeing positive penis size changes. But this is just the size increase. In the meantime, you'll also be able to achieve other impressive results, like:
Muscle gain. If you're a person that goes to the gym and tries to stay fit, you know how important it is to have all of the right supplements to feed your body. HGH will promote your muscle gain, help increase testosterone levels and boost your muscle gain results.
Younger. HGH has been shown to have an effect on age, so your hair will grow back faster, your skin will look clearer and you'll start to look younger. HGH has the ability to help the muscles repair as if they were younger and promote the younger look that men around the world want to achieve.
Weight loss. Positive weight loss will also be achieved. HGH has been shown to increase a man's metabolism, allowing him to burn fat faster and more efficiently. Weight loss, when a man is particularly overweight, has been shown to make a man's penis look bigger naturally. It's never a bad idea to lose extra fat and look your best
Long-term results are achieved with the right HGH supplement. You need to perform your penile exercises if you want to enhance your results even further. A lot of men, especially those with penis sizes below average, have successfully used HGH to increase the size of their penises.
What is the best HGH supplement for penile growth?
I recommend HGH Maximizer pills from HGH.com.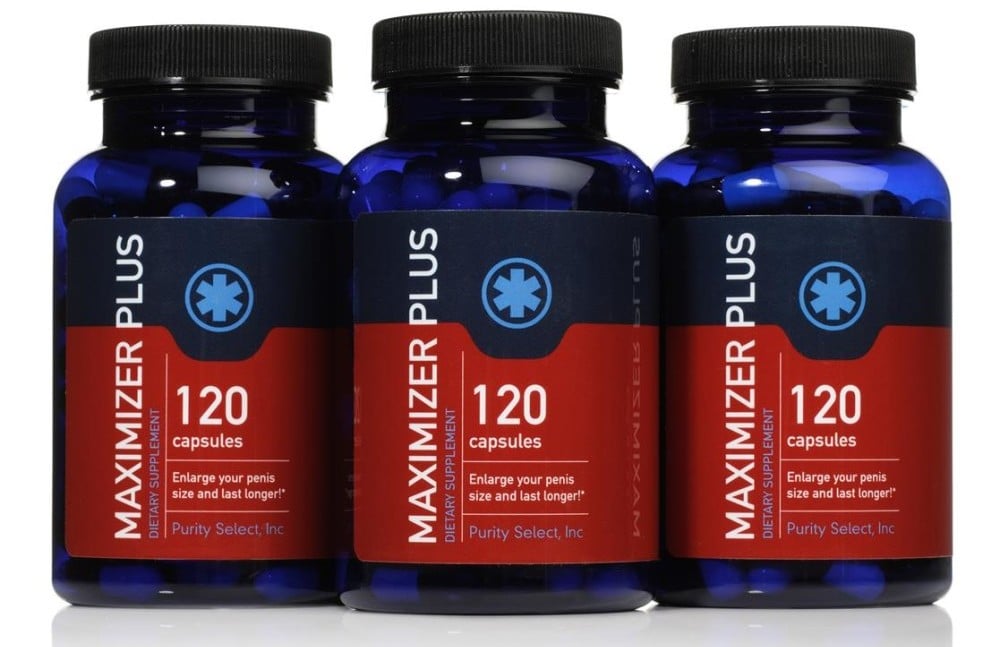 Get $50 Off $200+ Order with code Hot50