Erectile dysfunction (ED) impacts men of all ages. If you're having trouble maintaining an erection long enough to have intercourse, you have ED. For some people, it's difficult to have sex if they have ED, but there are some individuals where it's impossible to have sex.
And if you're one of these people, Eddie by Giddy may help.
You're not alone in your battle with ED – 30 million people in the US suffer from this condition.
What is Eddie?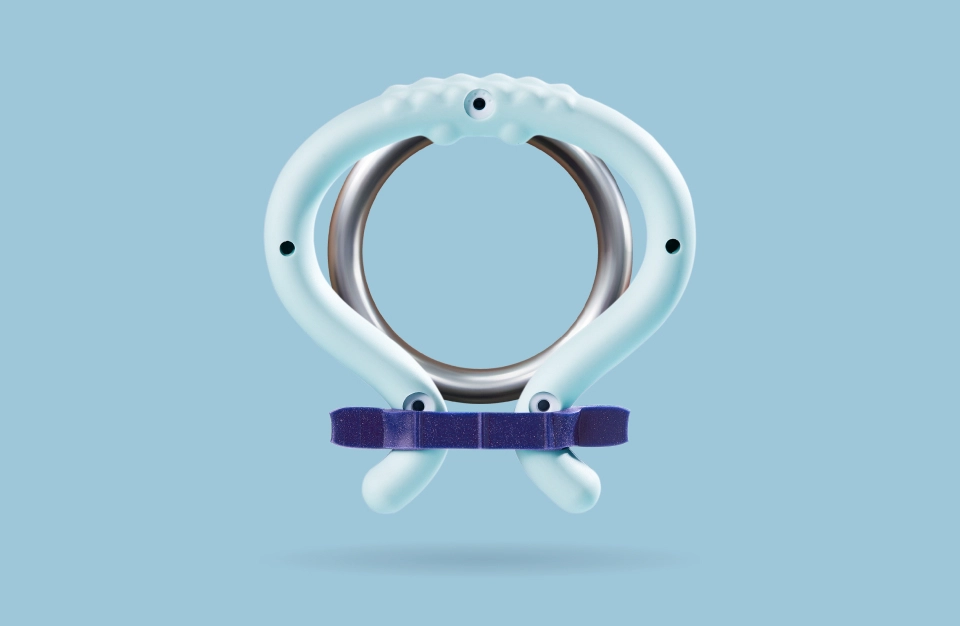 The Giddy ED device is an erectile dysfunction ring that you slip on your penis to maintain a strong, healthy erection. Eddie has been registered with the Food and Drug Administration (FDA), and it's a class II medical device.
If you fall into one of the following classifications, Eddie by Giddy may be a good option for you:
You want to try correcting your ED without medications
Your medication for ED isn't working 100% and you want to improve its effectiveness
You use a metal ED ring and want to use a more comfortable device
Since Eddie is made from silicone, it's more comfortable than metal ED rings. You'll also find that the U-shaped design of this ED ring makes it much easier to remove than rings made with the traditional circular shape.
You'll also benefit from the personalized ED guide video series and exclusive content from Giddy.
Wait. Why Does Erectile Dysfunction Happen Anyway?
The Giddy ED device can help you improve your erection quality. However, you may have an underlying condition, which must be addressed to stop ED fully. Causes for your ED may include one, a combination of or none of the following:
Cardiovascular disease
Diabetes
High cholesterol
High blood pressure
Hormone imbalances
Increased age
Kidney disease
Low testosterone levels
Obesity
You may also find that you don't have any of the conditions above. Instead, you may have anxiety or stress that is causing difficulty keeping an erection. For some people, ED isn't a cause for concern, but if it's impacting your sex life greatly, Eddie by Giddy may help.
How to Use Eddie by Giddy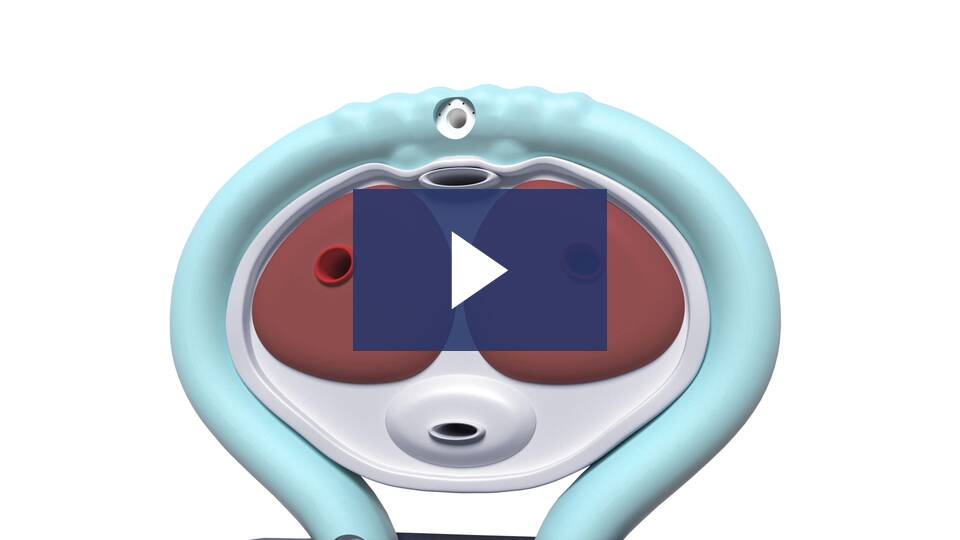 If you've used circular ED rings, you've used a product that's similar to Eddie. The ring works very well, and one of the main differences between this ED ring and others is that they've created a U-shaped ring that doesn't constrict your urethra to work properly.
Instead, the ring wraps around the base of the penis.
If you've worn a cock ring in the past, this is very similar in placement. However, on one side of the Eddie device, there's an opening. The opening is where you'll attach the tension bands to apply pressure to the penis.
Eddie includes six tension bands:
3 comfort bands
3 sport bands
When you attach the tension bands, you're helping blood to stay in the penis using pressure. A penis filled with blood is erect. However, when other tension devices put pressure on the urethra, it's painful and uncomfortable to ejaculate for some men.
The unique U-shaped design leaves pressure off of the urethra so that you can ejaculate like normal.
Rings also don't fit the natural shape of the penis, which is more like an oval than a circle. Eddie takes all of these considerations into account using a ring that has revolutionized the ED ring industry.
Wearing Eddie Properly
Eddie can be applied:
Flaccid
Erect
Before foreplay
After foreplay
Whenever is comfortable for you
Unlike ED pills, which take a long time to begin working, Eddie will work rapidly. Just place at the base of the penis with the opening facing downward so that you leave all pressure off the urethra.
You can customize the feel using the right band:
Blue bands are for moderate constriction
Orange bands are for maximum constriction
While most men will put Eddie on and then attach the tension bands, other men prefer putting the tension band on before sliding Eddie on their penis. If you want to attach the band first, you'll want to use lube to avoid harming the penis.
It's crucial to note that the fit should be tight like a handshake but never painful.
If Eddie feels loose around your penis when you're erect, you have the wrong size and will want to resize the unit.
How to Size Eddie by Giddy Properly
Sizing is so important for the effectiveness of Eddie. When you go to purchase this product, you'll find four main sizes that are meant to fit 99.99% of men:
Scientific sizing is used to create Eddie. Giddy provides a step-by-step measuring tool to help you find the right size. The process is rather simple:
Place a soft measuring tape at the base of the penis in front of the testicles.
Measure and note the circumference of the penis.
You can also use a piece of string for measuring. Simply mark the string with a marker and then measure against a ruler to find the right size for you. A tighter fit usually leads to better results. If you're in between sizes, you'll want to choose the smaller size for best results.
Giddy offers free resizes, so if it doesn't fit properly or feels painful, you'll want to use the free resize option to ensure the best results possible using your ED ring.
Trial-and-error may be required to find the right fit for you, but if you measure properly, the sizing is much more accurate.
How Much Does Eddie Cost?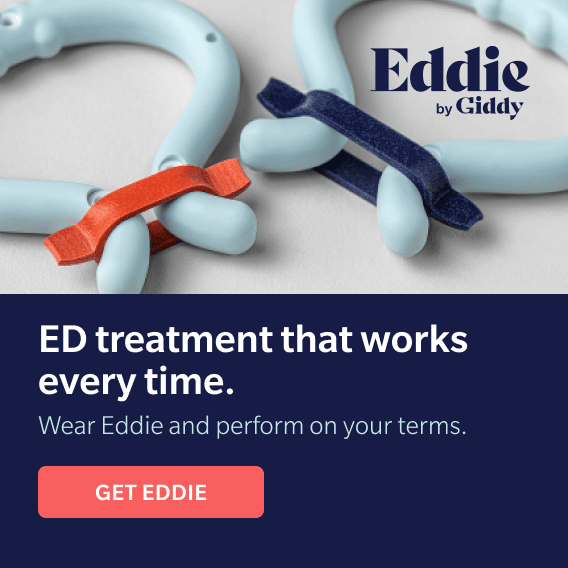 Eddie's price can always change, but at the time of writing this, you'll pay $298 (two-pack) for this Class II device. It's a one-time payment, and you can follow the plan for however long it takes to notice a difference in your ED.
Eddie by Giddy FAQs
Why Should I Try Eddie?
People love this device. The Giddy ED device works for most people, and it's one of the proven ways to fight back against ED. You can find rave reviews from people that have had great success with Eddie.
Does Eddie Hurt to Use?
No. Thanks to the silicone design, it won't hurt to use Eddie. In fact, during intercourse, partners state that it doesn't hurt at all. For the man, it almost reminds many men of putting on a condom before intercourse.
Can I Use Eddie With ED Medication?
You can. However, most people opt to use Eddie by Giddy because the device is a side effect-free option for ED. Simply wear it, and don't worry about the long list of side effects you find listed your ED meds.
With that said, many men combine the two for a harder, longer-lasting erection.
What If I Need a Different Size?
Giddy knows that some men will choose the wrong size for their Eddie. You can resize your device for free, and the instructions are simple to follow. The key is to find a size that fits you perfectly, and Eddie will ensure a good fit and will even provide a money back guarantee with one type of proof: a picture of your Eddies cut in half.
Why?
The company doesn't want to send multiple bands out and then people ask for a refund and keep using the Eddie.
What is the Stay-Giddy Plan?
You'll hear a lot of people say that they sign up for the "Stay-Giddy" plan, but what does this really mean? Eddie created a plan that sends out new tension bands every four months, and this is designed for long-term users of the device that want to maintain the feel, fit and results that they found when they first purchased the device.
You can sign up for the plan and cancel at any time on the main portal.
However, you don't need to worry about this initially. Instead, wait until you see how you like the Eddie before committing to a subscription program.
Are There Any Risks When Using Eddie?
Not really. Older studies from 2002 were done on metal rings, and the main concern was that if worn for over 30 minutes, the penis could swell in extreme cases. Swelling with metal rings was a very serious issue because they would need to be cut off in very rare circumstances.
Giddy reduced this risk by using silicone for the ring's material.
Even if swelling occurs, it's easy to remove the tension band and then the ring. However, no one in the reviews has mentioned this side effect. Proper sizing and not wearing the ring for more than 30 minutes at a time is crucial to ensuring that swelling will not occur.
How Should I Clean Eddie by Giddy?
Cleaning your Eddie is recommended because it will keep any bacteria and smells from building up on the ring. You'll want to clean your ED ring with a little soap and water. It's important to remember that you're putting the ED ring on a very sensitive part of your body.
You never want to use harsh cleaners or chemicals when cleaning your ring.
For example, you'll want to avoid using:
Chlorine
Bleach
Other cleaners
Simply clean with soap and water and dry using a paper towel or allow to air dry.
Eddie By Giddy Reviews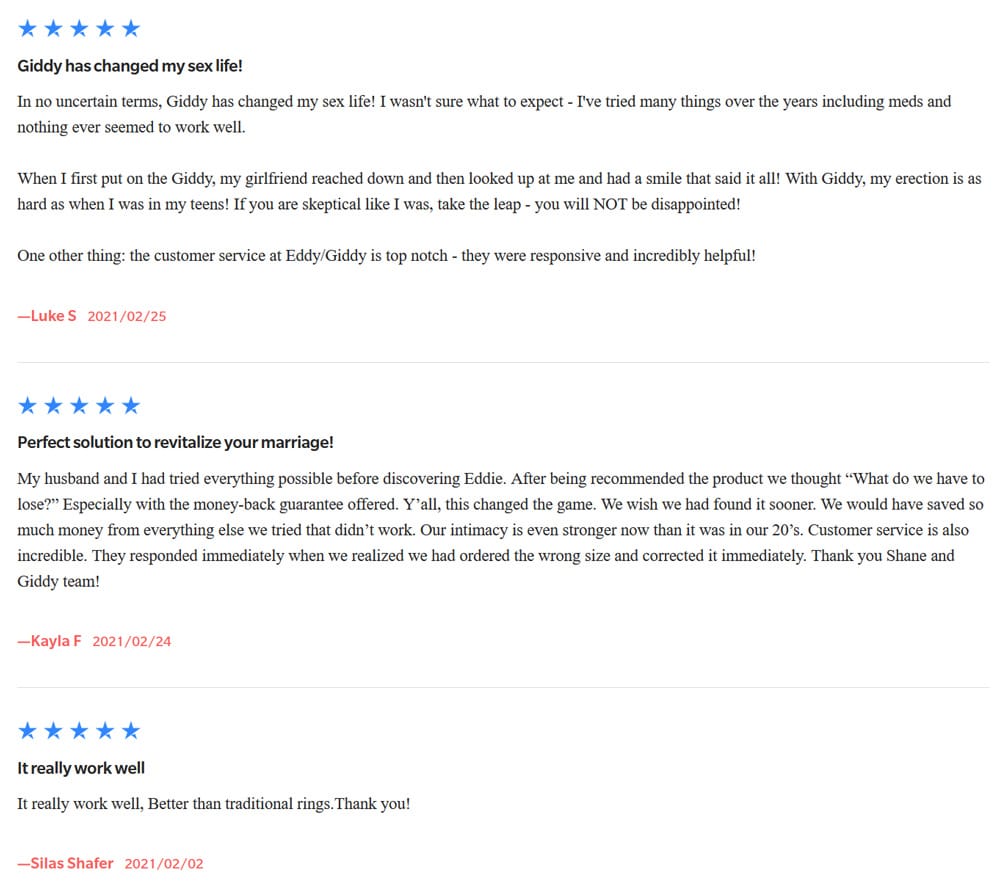 What are people that have tried and used Eddie saying about this device? A lot of people love the results they're able to achieve. The reviews that you'll find, include:
The effects when using Eddie are immediate. His girlfriend gives it two thumbs up.
Happy Wife purchased it for her husband and states that before, it was a gamble having sex because he may or may not get it up. The two are very satisfied and happy to be intimate with each other again.
Nessie claims that it's the best decision her husband ever made because it has changed their lives. They're able to be intimate again – an issue that was harming their marriage.
Rob M.D. states that the ED ring helped reverse years of confidence loss and allowed him to have some of the best sex he's had in his life.
Recommendations by Users to Maximize Your Eddie Results
One user recommends that you shave ahead of time to use it because it's a lot more comfortable.
Buy a two-pack to bring one with you when you travel to ensure sex is always pleasurable.
Purchase from Giddy directly for a 60-day money back guarantee rather than the 30-day guarantee from Amazon.
Be sure to go through the sizing process to find the proper size or risk the Eddie not working well for you.
You can buy Eddie by Giddy on your favorite retail store – Amazon or direct from the manufacturer.
Amazon is a great option for fast shipping, but when you buy from the manufacturer direct, you benefit from a 60-day money back guarantee. The money back guarantee allows you to return the device if it doesn't improve your erections.
You also receive free shipping if you purchase directly.