Looking for a dick pump to increase your member's size? It's time to put your insecurities aside and do something about having a small penis. If you're new to the industry, you're likely to come across penis pumps first.
But you won't come across an electric penis pump unless you do a lot of research.
Don't get me wrong: electric penis pumps work. The problem is that their manual counterparts are more popular.
Being more popular doesn't mean that electric pumps don't work well.  They do.
You'll come across the Size Doctor and Encore, and these brands are great.  EVO is even better.
There are a lot of resources and EVO 3.0 penis pump reviews to use for your own research.
How Does the EVO Penis Pump Work?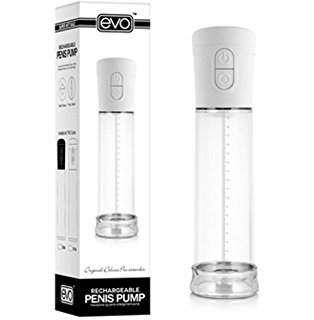 EVO enters 2018 as a champion. The company's EVO 3.0 pump was the top ranked electric penis pump of 2016 – 2017. Anyone can use this electric pump to meet their penis and sex life goals:
It promotes a full erection

It helps straighten penile curvatures

It boosts your sex drive

It enlarges your penis
And all of this is done without pain or discomfort. Your penis will slowly be stretched from its current state so that you reach your penile goals. You can have a thicker penis, longer penis and a penis that stays harder for longer.
It's all possible with EVO.
Easy to clean and use, EVO helps fight back against erectile dysfunction, premature ejaculation and promotes a higher level of blood flow into the genitals.
All of this is done with the push of a button.
There's even a quick release valve that allows you to remove all of the pressure inside of the penis pump for quick removal.
Before I go into in-depth usage instructions, let's take a look at some of the key features that the EVO 3.0 offers:
Designed with certified medical silicone gel
Feels like skin
2-button control
Quick-release valve
Phthalate-free
Clear cylinder
USB charging / powered
You'll want to use the EVO 3.0 daily for best results, and with just two buttons to use for operation, it's idiot-proof. You'll be able to straighten any penis curvatures you might have and lengthen your penis, too.
Attaching the Penis Pump for the First Time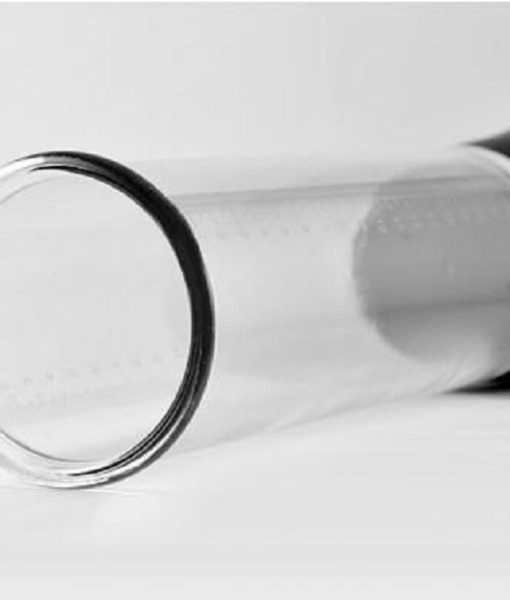 Trusted and proven to work, the intuitive design of the EVO removes any of the guesswork in penis enhancement. A normal routine will include following the instructions below to enhance your penis:
Lubricate the pump's rim. You'll want to use a water-based lubricant for best results.

Place your penis inside of the clear cylinder.

Choose your speed (there's slow, medium and high speeds).

Press the release button to fill the chamber with air.

Press the power button to adjust the pressure.
You'll find that the button works in four cycles. This means the first click puts the speed on slow, the second click goes to medium, the third click goes to high and the fourth click will power down your penis pump.
Pressure is relieved with the quick-release valve. You need to remain cautious and stop using the pump if it provides any level of discomfort. A lot of people will apply too much pressure, which takes some time to get used to.
Start slow with your enhancement session to ensure that you avoid any potential discomfort you may experience.
EVO 3.0's manufacturer recommends practicing for an hour a day.
The company recommends that users only try to maintain pressure for 15 minutes at a time. They even warn that: further pressure causes more harm than good.
If you plan on using the pump with others, it's recommended that you use a condom. The use of a condom will ensure that no bodily fluids enter the pump. Most men choose to keep the pump to themselves, as it's not something that most people want to share.
Cleaning After Using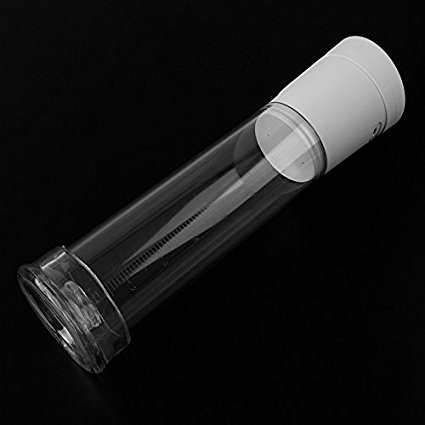 Since you'll be inserting your penis into the cylinder, you'll also want to maintain a good, thorough cleaning routine for your pump. I was worried that I would need special cleaner and have to go through this huge ordeal to clean my pump.
I was wrong.
All you need to get started is:
Warm water

Soap
You'll want to clean the inside of the tube with the warm water and soap. I recommend cleaning after every use for the utmost in cleanliness.
And don't forget that the progress you see will take time. You won't be hung like a horse after just a day. Nope.
Slow and steady wins the race.
A lot of people start seeing positive results after just six weeks of using this electric penis pump. Consistency is always going to be the key to success, so stick with it for the long-term if you really want to experience positive results.
The EVO 3.0 comes with a USB cord that allows you to charge the pump. You can also keep the pump plugged in and use it at the same time. It's a great choice when traveling because you don't have to fuss with batteries or complicated pumps.
EVO Pump Reviews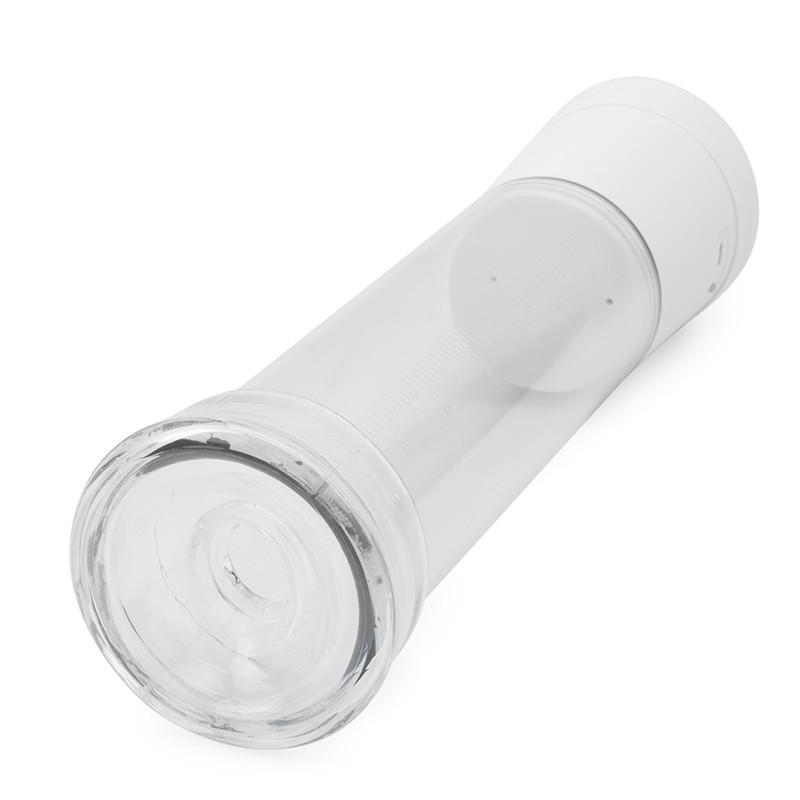 When a product works well, you can expect to find positive reviews all over the Internet bragging about it. EVO is no different in this respect. Men from across the world have come out praising this product.
What are these men saying?
A lot.
You'll find men stating:
I had significant girth increase using this pump 15 – 20 minutes in the morning and at night.
Long lasting results compared to a manual penis pump.
Be patient through the first month or so, and you'll start to see results.
Everyone seems to talk very highly of EVO. One thing that a lot of people mentioned, and something that I think is worth noting, is that you really need to apply lube to the penis pump to make sure it's comfortable.
If you fail to apply lube, it can become very unpleasant.
Spend the few extra dollars to buy a high-quality lube – you won't be sorry with your choice.
EVO's the leader in electric penis pumps, and its main competitor is Size Doctor. The Size Doctor is an inexpensive penis pump, and while it works, a lot of users claim it's nowhere near as comfortable as EVO.
A major issue with Size Doctor is that it requires 2AA batteries to operate, and this means spending a lot of many swapping out batteries.
The suction power of the Size Doctor is less than the EVO 3.0, so it's not uncommon to experience results at a much slower rate.
Overall, the EVO pump outpaces the Size Doctor in a few ways:
It's more durable
It's more comfortable
It has more pressure
It doesn't require batteries
It's easier to clean and use
When it comes to penis pumps, you have the option of choosing a manual or electric penis pump. If you want the most ease and comfort, it's often best to go with an electric model that leaves nothing to fate.  If you don't mind the manual work, then we recommend a water based hydro pump.  You can also use both style of devices to get the best of both worlds.
It's easier to use an electric pump, and the results are on par or better than manual penis pumps.
You'll also have to wear your electric pump for far less time than a manual pump – a major bonus.
Click here to view pricing and availability of the EVO 3.0 electric penis pump.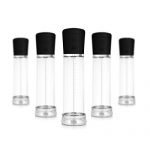 Evo Pump Rating